[img]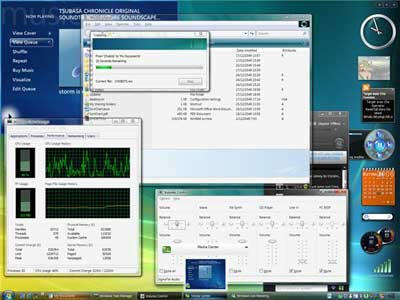 [/img]
Vista Transformation Pack for XP Final Full
Vista Transformation Pack will give to your Windows XP system the new and cool look of Microsoft's future operating system: Windows Vista. The pack changes most of the system icons, skins and toolbars and also adds new enhancements to your desktop such as a dock bar or a different system tray clock. It is free and does a great job of giving machine a look similar to Vista.
DOWNLOAD:
rapidshare.com/files/13128385...ansform6xp.rar
XP To Vista Transformation Pack | 98.54 MB
Like the look of Vista but hate the os? Well now you can have the look of vista without the hassel of actually getting vista with this program!!! Inside you can pick and edit diffrent bits of vista to mix with XP to create your perfect look.
Download:
hotfile.com/dl/8418800/eadaf8...ation.rar.html
or:
uploading.com ...ation.rar.html
Vista Transformation Pack 9.0.1
depositfiles.com/en/files/91eqru4os
or:
http://files.youdownload.com/Vista-T...34da212a38.htm

By:
Fritz